Recent posts
Subscribe
Subscribing will enable you to get regular notifications about new postings, and blah blah blah...
Todays Ride
04/19/2020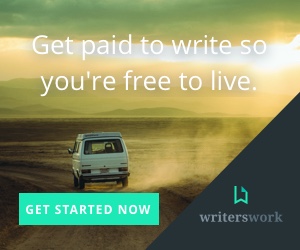 Today started late for me. Somehow I slept to nearly noon which is not a normal thing for me to do. It was a sunny day and I was itching for a ride, so after checking the oil, lights and tires on my bike, I decided to head towards Church Hill, Tn from Surgoinsville. When I approached the light at route 346 and 11W, I thought I'd just turn right and head towards wherever the road led. I had never been down the road and figured it could be a nice ride.
Being a RBKA, being back up on my bike is such an awesome feeling. I lost my right lower leg on Christmas 2018. The Dr. also found that my heart refraction rate was below 20% and they were afraid my heart would stop at any time so they also put a defibulator in my chest. Well, one of the first things that happened when I went home, I forgot I didn't have a leg and got up to get the TV remote and BAM!! I went down with a huge thud. Right on my stump. WOW!! What a pain!! I got an bad infection at that point and it took months for my leg to heel to the point they could start fitting me for a Prosthetic. Man, I thought my riding days were over but some way, some how, I never got down and out with about a five minute exception right after my fall.
OK, I'm getting off point.. My balance is still not exactly what it should be and I LOVE THIS ROAD!! There were some fantastic curves and scenery all along the way. With every curve I took, I felt my balance doing better. It was just amazing that this place was so close to where I live. The road got to running along the edge of valley along the tree line. Green grass everywhere. At one point I stopped and watched a half dozen Turkeys feeding in the field about a hundred feet off the road. What a site. Man I love to ride.
I passed McPheeter Elementary school so I assume that is the name of the valley. What a beautiful valley is all I could think about as I rode along. I passed Laurel Run Park which looked like a beautiful place but was closed due to the Covid-19 pandemic. When I got to the end of the road, I turned right on route 347 towards Rogersville. I passed another area called, Thomas Amis Historic Site. It also was closed due to the pandemic. I will make it a point to check both parks out after this national emergency is over. When I got to Rogersville, I decided to just go home and relax just a bit with the wife. The whole trip took about an hour and a half. I wasn't in a big hurry today.
I wanted to put this out there today to show other amputee's that the fun isn't over because you lost a body part. Be happy with your blessings. The people in your life will be there for you. If you do not let them know you need help, Do So! There are great people out there eager to help those needing it. I found allot of people that helped me when I couldn't help myself and I am so Greatful for everyone of them.